Our Team
Meet our team of passionate and dedicated professionals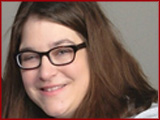 Sarah Landenwitsch
Director of Statistical Programming and Data Management
As Director of Statistical Programming and Data Management, she manages a team of SAS programmers and data managers who produce submission quality data analysis tables, listings and graphs and clinical and safety databases, EDC, and paper-based data management activities at SAHCRO. Her specific areas of expertise are biostatistics, SAS programming, CDISC standards and EDC software programming. She is an accomplished SAS programmer who has written SOPs governing auditable SAS programming processes. She received her MS in Public Health in Biostatistics at the University of South Carolina in 2010.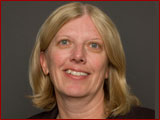 Clare Geiger, RN
Director of Clinical Operations
Clare Geiger is Director of Clinical Operations for STATKING Animal Health CRO. Ms. Geiger has over twenty five years of combined experience within the pharmaceutical and healthcare industry. Ms. Geiger manages a team of clinical trial managers that are responsible for all aspects of animal health study management.
Prior to her current positions at SAHCRO, Ms. Geiger served as a Project Manager and Section Head of Quality Assurance at SAHCRO. In that position, she was responsible for the writing and maintaining of SAHCRO SOP's and other quality assurance tasks. As a Project Manager, Ms. Geiger managed internal cross functional teams in the execution of data related services.
Prior to joining SAHCRO, Ms. Geiger managed projects for pharmaceutical and contract research companies, ensuring company compliance to global regulatory requirements, managed a staff of associates responsible for all safety reporting, established staff training programs and provided global support to a pharmacovigilance software system. Ms. Geiger is a registered nurse.